Fluffy, squishy, thin, yet flavorful -- These are the words that best describe one of the most satisfying and loved baked desserts of all time. And what is it? Never creep out with these scrumptious and mouth-watering crepes.
Crepes are very thin pancakes that come in two types: sweet crepes and savory galettes. These finger-licking pastries are best served with a variety of fillings, from the simplest sugar glaze or flambeed Suzette and more. 
So without too much talking, here are the Top 5 Baker's Dozen Crepes Choice. Happy baking!
Top 5 Best Crepe Choices in the World
1. Classic French Crepe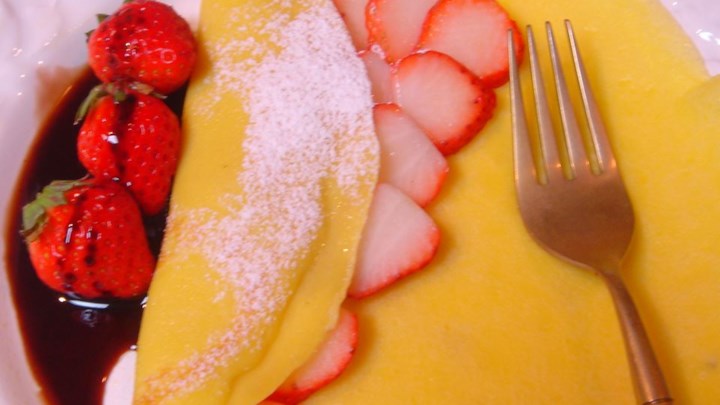 Photo Credits: Allrecipes
Simple yet mystifying. That is what we best describe this all-time favorite Classic French Crepe recipe. It is typically made up of the most natural ingredients, such as flour, eggs, milk, butter, salt, and water. A great crepe for ages!
2. French Strawberry Crepe
Photo Credits: Mon Fetit Four
As tempting as other crepe recipes, this French Strawberry Crepe will make you crave for more. It is made of essential ingredients filled with perfectly sweet, indulgent succulent strawberries and velvety whipped cream. An oh-so-yummy treat served right on your plate!
3. Pumpkin Crepe with Beer and Cinnamon Apples and Chocolate Drizzle
Photo Credits: Eats Well With Others
Are you vegan ready? Get your bods fit with this palatable and delightful Pumpkin Crepe. This amazing crepe is topped with cinnamon and pumpkin beer-stewed apples and milk chocolate drizzle. Enjoy eating while being healthy with this wonderful afternoon snack. 
4. Coffee Mascarpone Cream
Photo Credits: Diethood
Coffee and crepes are really matched and made in heaven. Why? Because this Coffee Mascarpone Cream is a sure-fire for your palates. This crepe recipe is made out of a delicate, thin, fluffy base with a silky and appetizing cream. A marvelous sweet for everyone!
5. 12 Layer Banana Pudding Crepe Cake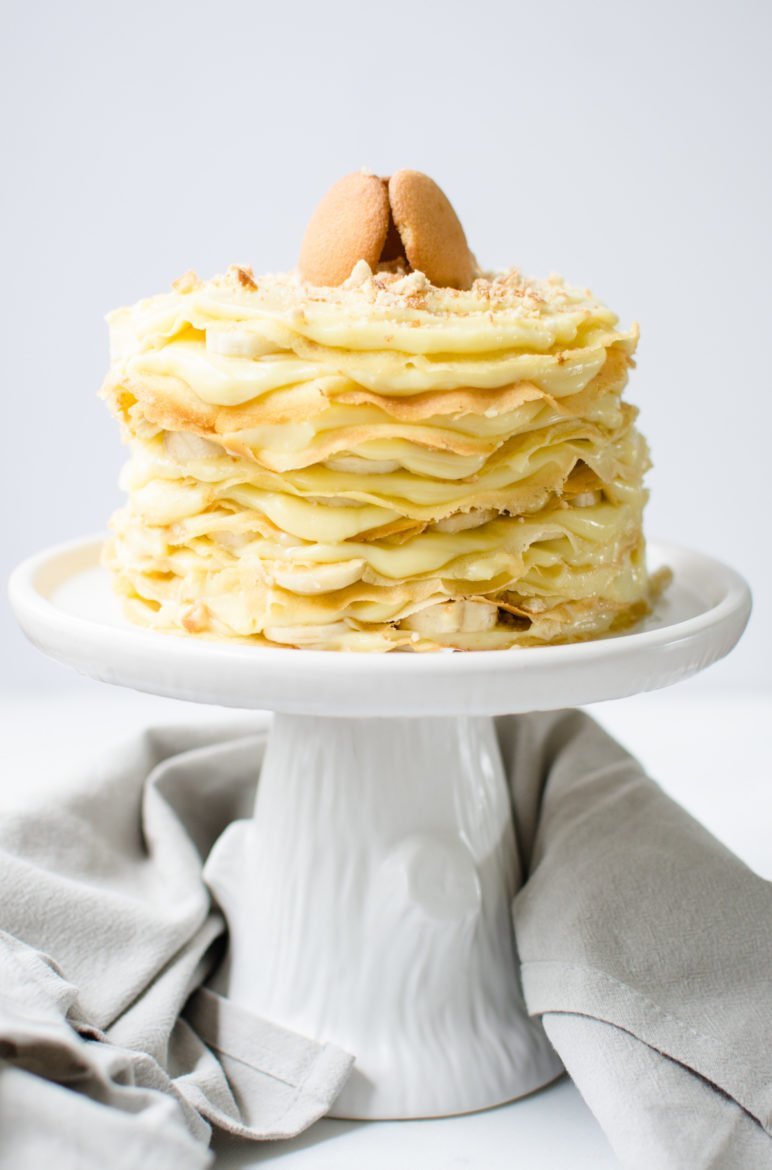 Photo Credits: Sweet Cayenne
Banana... Bananana...Remembering the irresistible lines of the Minions? When banana and crepe collide, then a 12-Layer Banana pudding Crepe Cake is born. This show-stopping banana pudding crepe recipe will make any special spring or summer occasion fantastic. An astounding cake for everyone!
So, for better crepe making experience, better have quality-made baking tools that can help you. How? Better have them with Baker's Dozen. Baker's Dozen is a reliable partner when baking such savory pastries. Try them out today!